Two Days in Poland: Krakow and Auschwitz-Birkenau
In the late Fall of 2013, my husband had a business trip in Poland. Fortunately, I was able to join him for an extended weekend. I took a late Thursday afternoon flight through Munich to Krakow, arrived early Friday morning and returned to the United States on Sunday morning.
Krakow
Krakow is a fairly small city, so we chose a four-hour guided bike tour to see as much as possible in a short period of time, supplemented by our own walk-about. Our tour guide was well-informed and we learned a lot about the city and it's long history, from vampire slayings, dragons, and the daily hejnal ("hey now") bugle call to Jewish ghettos and Pope John Paul II. In the evening, the sound of thousands of jackdaws flocking over the city was startling!
Market Square is the center of action in the city for souvenir shopping at the centuries-old Cloth Hall, underground dining and museums, and soaking in the sunshine with friends. Meander through tidy alleys to the gorgeous promenade along the Wisla River. Here, the walls of Wawel Castle evoke medieval times. Follow the promenade to Kazimierz, the Jewish district, for a Zapiekanki (long, loaded pizza bread) and to visit the site of Schindler's factory.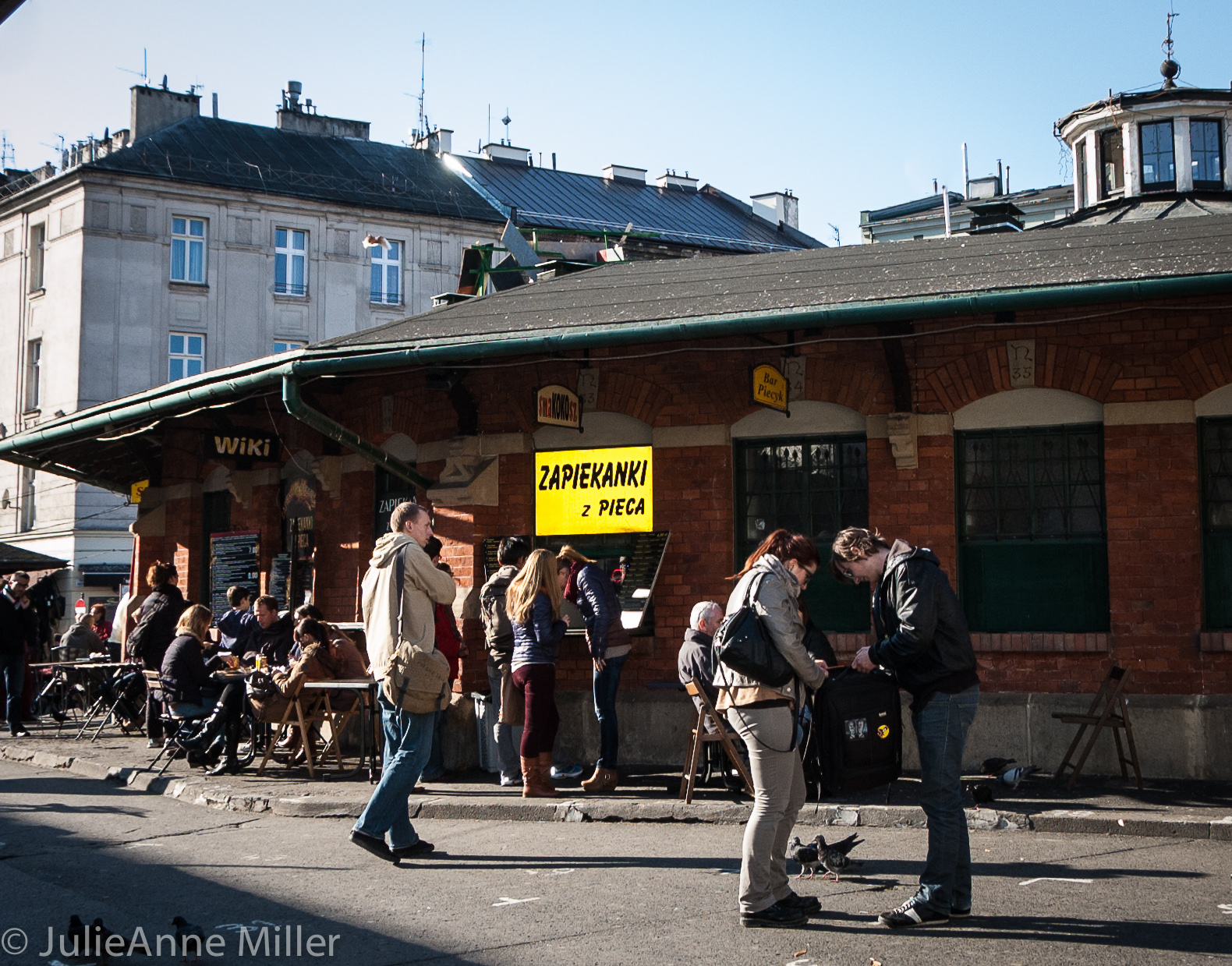 Auschwitz-Birkenau
Auschwitz is 2 hours from Krakow. Birkenau is about 2 miles from Aushwitz. If you visit Auschwitz, it is definitely worth the additional time to visit Birkenau. Auschwitz was converted from a military barracks to a labor camp in the early days of World War II. Birkenau was built specifically as an extermination camp; Hitler's "final solution" to "the Jewish problem". Hundreds of shoddy barracks were built as temporary facilities for Jews doomed for the gas chamber. Between 1940-1945, the Nazi's deported 1,300,000 people to Auschwitz-Birkenau. 1.1 million died, 90% of the victims were Jewish.